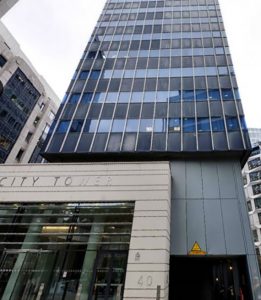 Initial Situation: New condensing boilers, using existing concrete lined sectional chimney needed to maintain cross sectional area but seal all joints to stop condensate leaking.
Project Challenge: Maintain cross sectional area of chimney and ensure gas and water
tight.
Result: FuranFlex Black liner of correct dimension installed. Gas and water tight. Installation on time and in budget.
Completed by: INSTALLER, KOMPOZITOR