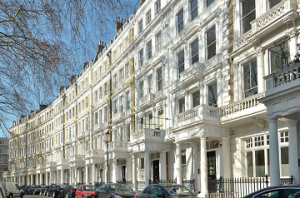 Job type:
DFE/Gas Open Fire
Length:
22M
Diameter:
275mm
Project Length:
1 day
Completed by:
Kompozit'All
Initial Situation:
Court-field Gardens (London) The flue serving the ground floor flat, which serves an open gas fire, was breached. This meant a high chance of carbon monoxide leaking into other properties.
Project Challenge:
After calculating the opening size of the fireplace, existing flue dimensions, and height of the property, it was clear that stainless steel was not able to achieve an adequate cross sectional area of flue.
Liner Chosen:
FuranFlex25 RWV Red
Result:
FuranFlex25 was chosen. A 22 meter x 275mm liner was installed in a single day with minimal mess. The flue now performs properly, and a 25 year guarantee and HETAS certificates were issued on completion of the contract.
Completed by:
INSTALLER, KOMPOZIT'ALL