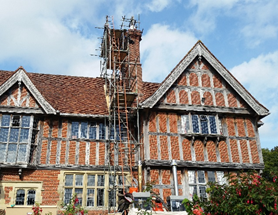 Job type:
Unlined flues
Project Length:
1 day
Completed by:
Toast
Initial Situation:
Toast were called to Hamptworth Lodge to carry out a chimney sweeping project. After conducting a CCTV survey it was revealed that several flues were without any lining and large gaps with these flues were visible due to old age. This is no surprise considering the building was constructed in 1912.
Project Challenge:
Two flues failed the smoke evacuation test, large steel gathers therefore had to be manufactured. To avoid damaging the building.
Liner Chosen:
FuranFlex25 RWV
Result:
The decision was made to re-line using FuranFlex25 RWV.
Completed by:
Toast