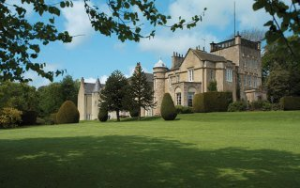 Job type:
Failed Smoke test
Project Length:
2 days
Completed by:
Old Mill Chimneys
Initial Situation:
Pittodrie House Hotel located in Aberdeen, the flue failed the smoke test. The existing flues had oval clay liners in situ and external walls were granite.
Project Challenge:
Parts of the building were over 500 years old, this meant other lining methods such as steel may damage the buildings structure. It would also be highly time consuming and unpredictable if the granite had to be removed to gain access to the flue.
Liner Chosen:
FuranFLEX25 RWV Red
Result:
Two FuranFLEX25 RWV Red liners were installed and a 25 year guarantee was given after the installation was complete. Installation of 2 liners took 2 days.
Completed by:
Old Mill Chimneys