Kompozit'all UK Installation Partner Midtherm Engineering were asked to supply and install a bespoke kitchen canopy solution for a listed, grade 2 building in Southern England. Part of a large renovation project, the installation posed a number of challenges; due to the protected status of the building the bespoke canopy could not be fixed to the walls or the ceiling, which was 14 meters high.
The camera survey of the ventilation duct revealed metal supporting crossbars inside the duct. This made it impossible for any rigid extraction ducting system to be installed without affecting the integrity of the structure. As the building is listed, the instead client opted for a kitchen extraction system with a different approach – VentilFlex-25 RKV – a composite liner solution supplied in a flat and soft state. The bespoke-made liners are especially useful for ducts with small openings and where access is difficult or if the duct has bends and offsets.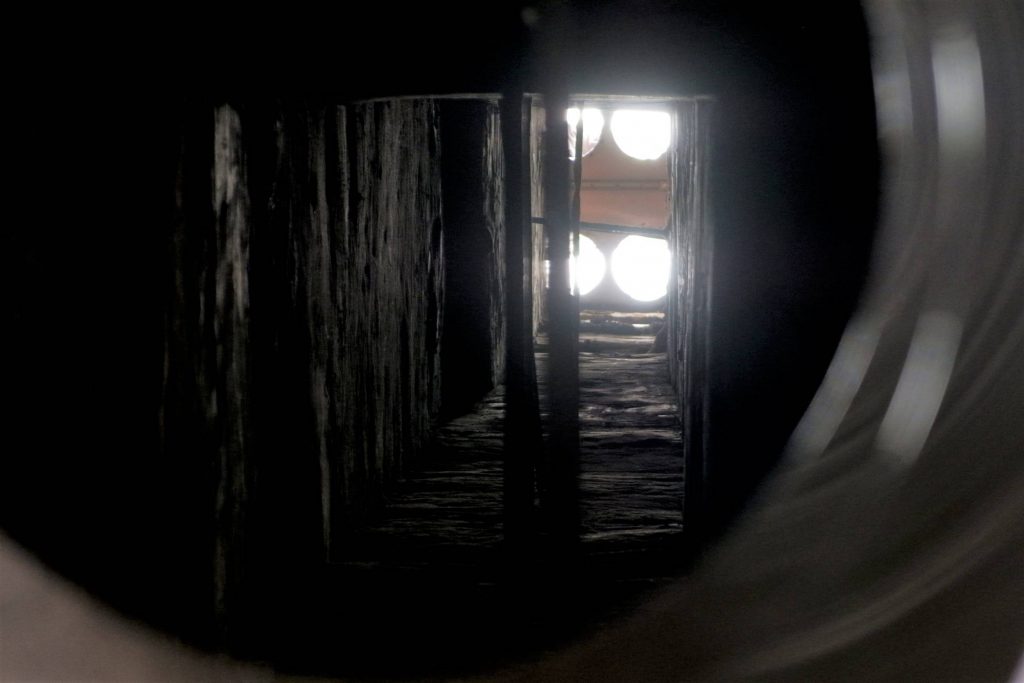 The main challenge of this installation was to insert and inflate 4 VentilFlex-25 RKV liners simultaneously. This way the liners would fill the available duct space evenly and act as a single large liner, which meant that the steam pressure in the liners would have to be equalised. Extra care was taken due to the 20-metre long ventilation duct and the position of the metal crossbars. The liners were carefully winched up and fixed into position.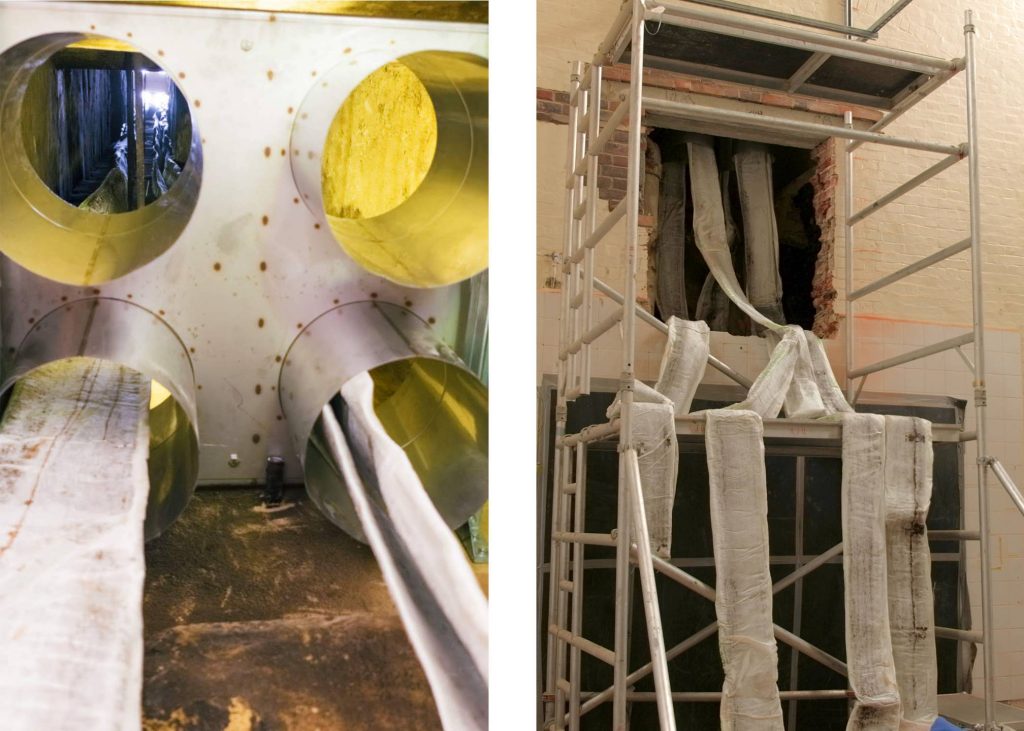 The steaming took a few hours, during which the high temperature started a chemical reaction in the liner's wall which solidified the resin and gave the liners their final physical characteristics – tensile strength, high corrosion-resistance, high heat-resistance and an air-tight finish.
The curing completed, the liners were connected to the system and were made ready for operation. The new VentilFlex-25 RKV liners now provide an outlet for the gases coming from 3 combi ovens, 2 range ovens a fryer and a grill.