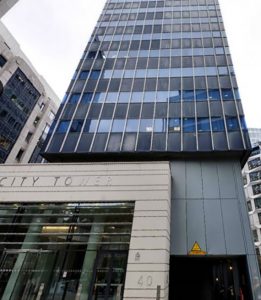 Initial Situation: New condensing boilers were installed, using the existing concrete-lined sectional chimney. The liner installed had to allow the cross-sectional area of the chimney flue to be maintained, and to seal all joints to stop condensate leaking.
Project Challenge: Maintain the cross-sectional area of chimney and ensure that it is gas and water
tight.
Result: A FuranFlex 25 Black liner with the correct dimensions was installed. Thanks to its installation technology, the FuranFlex liner arrives in a soft, uncured state. This allows the liner to expand into the existing flue shape and size, making it a flexible and undestructive solution. The resulting one-piece liner is completely gas and water-tight. After insertion into the chimney flue, the FuranFlex liner is inflated and heated with steam until hard. This meant a quick and effective installation, on time and within budget.
Completed by: INSTALLER, KOMPOZITOR