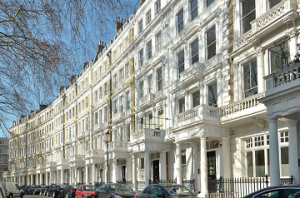 Job type:
DFE/Gas Open Fire
Length:
22M
Diameter:
275mm
Project Length:
1 day
Completed by:
Kompozit'All
Initial Situation:
Court-field Gardens (London) The flue serving the ground floor flat, which serves an open gas fire, was breached. This meant a high chance of carbon monoxide leaking into other properties.
Project Challenge:
After calculating the opening size of the fireplace, existing flue dimensions, and height of the property, it was clear that stainless steel was not able to achieve an adequate cross-sectional area of the flue.
Liner Chosen:
FuranFlex25 RWV Red
Result:
FuranFlex25 was chosen to achieve the required cross-sectional dimensions. As the FuranFlex liner is supplied in a soft state, it can be expanded into the existing flue dimensions. A 22 meter x 275 mm liner was installed in a single day with minimal mess. The flue now performs properly, and a 25-year guarantee and HETAS certificates were issued on completion of the contract.
Completed by:
INSTALLER, KOMPOZIT'ALL