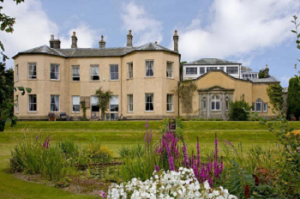 Job type:
Solid Fuel Open Fire Chimney
Length:
12M
Diameter:
275mm
Project Length:
1 day
Completed by:
Specialist Chimney Services
Initial Situation:
The Lartington Hall owners wanted the existing marble fireplace to be made operational, so a large diameter flue liner was needed in order to maintain the cross sectional area.
Project Challenge:
How to maintain the flue diameter within the chimney stack (so a thin liner would need to be use in this case). Another factor which increased the difficulty was the 12M flue tapered towards the top.
Liner Chosen:
FuranFLEX25 RWV Red
Result:
This was one of eight chimneys which Specialist Chimney Services was asked to survey and quote for relining. The existing chimney had a flexible 175mm flue liner installed to loft height and from this point to the top of the stack twin wall rigid insulated chimney system had been installed. After the existing flue liner and chimney system had been removed cast in situ pumped cement was used to form a gather to locate the bottom of the FuranFlex liner. A 300mm RWV liner was winched up through the existing chimney. After the curing had been completed the liner was trimmed top and bottom. Specialist Chimney Services where asked to carry out another four flue liners at the property.
Completed by:
Specialist Chimney Services