Kompozit'all UK were asked to advise on the repair of Hoar Cross Hall's chimney for their heating boilers.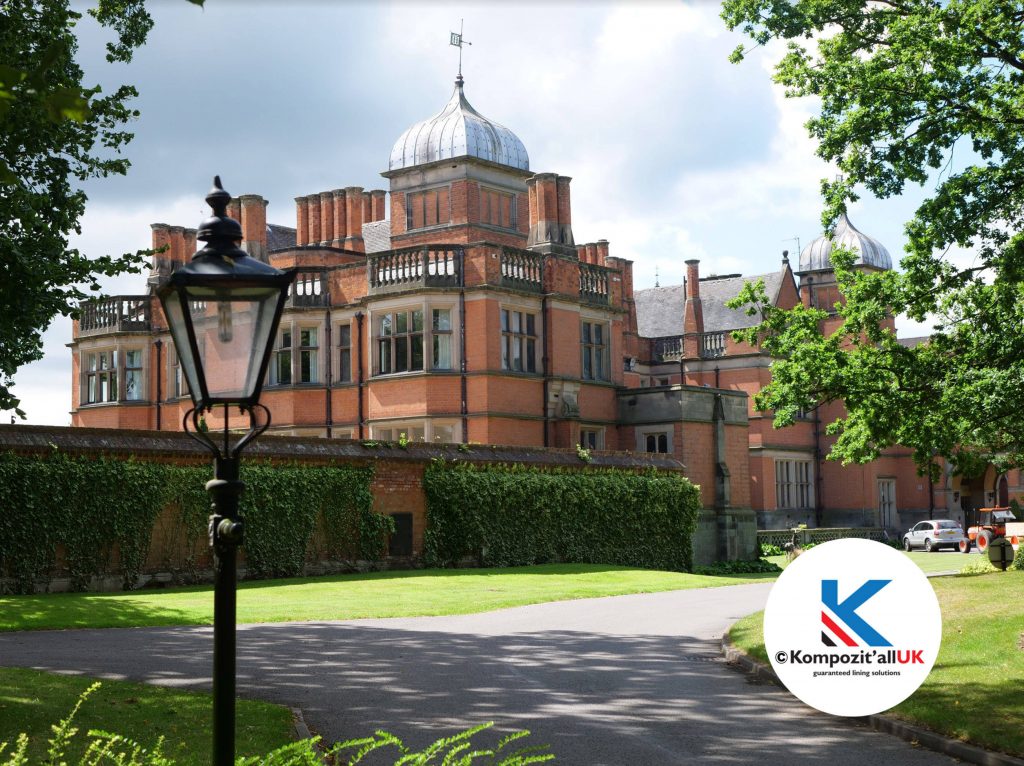 The boiler system is integral for the running of this premises: heating the swimming pool, heating the rooms, running hot water etc. so the urgency of the situation was heightened. Kompozit'all UK joined with their installation partners: T Carter Ltd and Midtherm Engineering to move quickly and get the site survey carried out, the materials ordered, works booked and completed on time.
The team chose Furanflex-25 because it allowed for a one piece lining to be installed with no risk of leaking joints or requirement for inspection panels in the hotel. It also comes with a 25 year guarantee.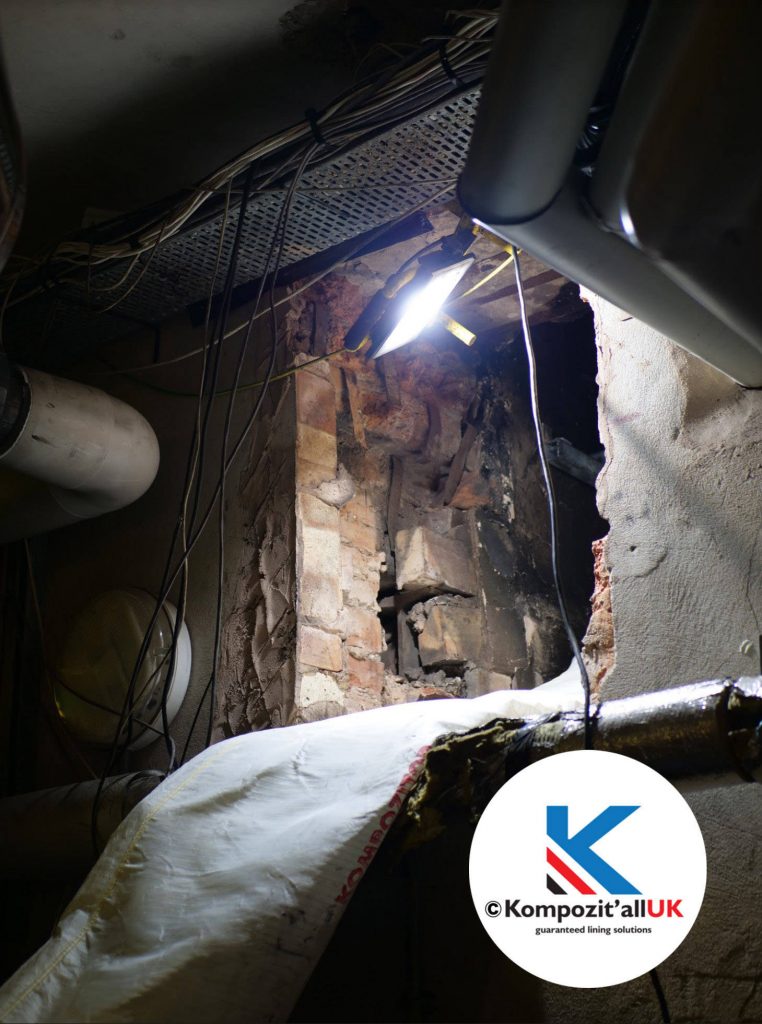 After removing the previous boiler chimney system's components, the team got to work on installing the new system: a Furanflex-25 chimney lining with a twin wall header system.
The installation required the Furanflex-25 RWV liner to be raised through the chimney in a flexible state before it was inflated with air and cured with steam. The steam activates the liners' defining characteristics – tensile strength, high corrosion resistance, high heat resistance and an air tight finish. Each Furanflex-25 RWV liner is also bespoke for each individual contract and each ensures a smooth corrosion resistant lining installed with minimum disruption and a long lifespan.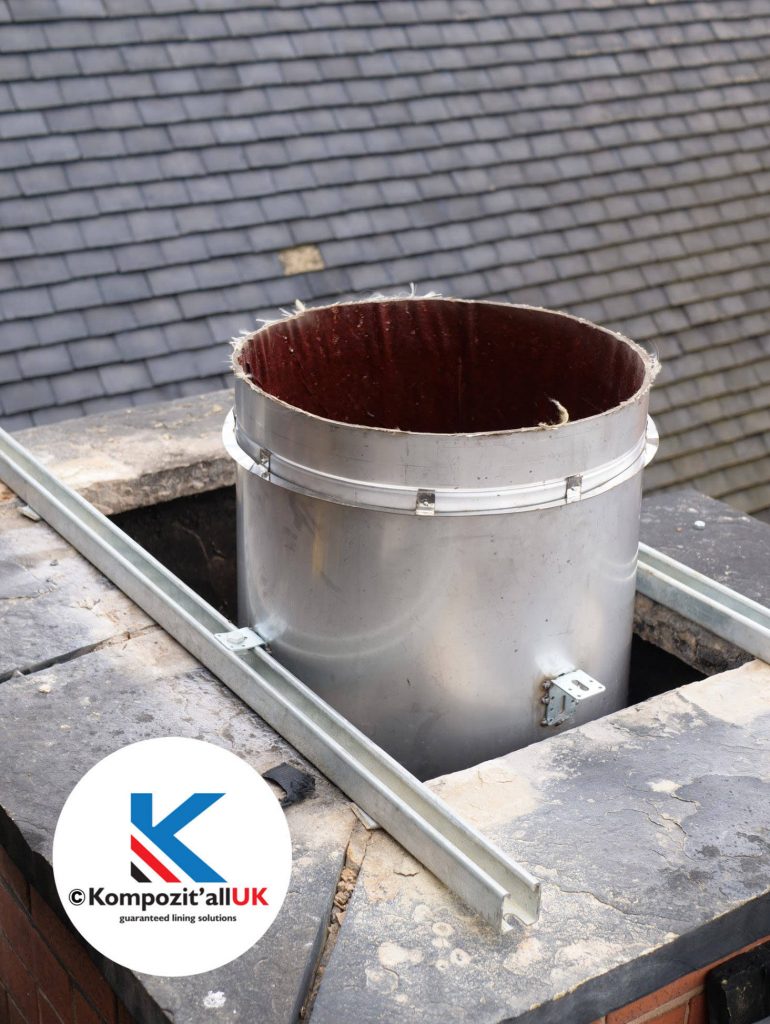 Once the liners have cured, they are trimmed at the ends and connected to the twin wall header system.
The chimney system is now ready for use by Hoar Cross Hall in a matter of hours, it is only a matter of testing the boilers again before the heating was again safely operational…
Thanks to the teams' hard work, the new boiler system was now operating the heating, hot water and spa system efficiently for the reopening of the premises after lockdown.