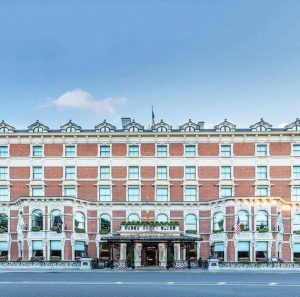 Initial Situation: Shelbourne Hotel is a six-storey building with an open fireplace in the Main Lobby,
serviced by a brick chamber, the brick had deteriorated and now needed replacing.
Project Challenge: This Hotel is one of the top hotels in the heart of Dublin City, so logistically it was
going to be a challenge to maintain minimum disruption to the day to day workings of such a
prestigious hotel. We had to screen off a 10ft x 10ft section in front of the chimney and confine our
work to that area, also we could not use loud machinery until after 9am to avoid guest being
disturbed. We were given two days to complete the job and had at all times to be cognisant that this
was a working high-profile hotel.
Result: Installation of a 250mm x 28 metre FuranFlex25. We were also contracted by the same hotel
two years later to do a second installation in the Lord Mayors Lounge.
Completed by: Action Chimneys Ltd. Co. Kildare, Ireland.