ventilation: hospitals, kitchens, laboratories
VentilFlex25 is our advanced lining solution for air conditioning, extraction units and re-lining ducting. Manufactured from an enhanced thermosetting resin strengthened by glass fibre, VentilFlex25 has higher performance characteristics – and is more cost-effective – than conventional linings. It sets as strong as steel, with better corrosion resistance than most materials and comes in lengths of up to 80m – needing no joints. All this from a composite material as little as 3 mm thick!
VentilFlex25 has one of the highest independently verified heat resistance ratings, making it ideal for all heat resistant kitchen applications. It is now used in hundreds of restaurants, hospitals, leisure centres, coffee shops, hotels and private homes across the UK, joining a rollcall of 6,000 businesses that use our lining solutions.
Lining Cathedral Offices with VentilFlex25
FAQ
Answer
VentilFlex25 has one of the highest independently verified heat resistant ratings making it ideal for all kitchen applications.
Answer
Due to the composition and developed installation method the surface is super-smooth at less than 1 mm even including bends (0.0005 on the straight sections).
Answer
VentilFlex25 is better than traditional product due to the smoot composite material which discourages the build-up of dirt and grease. However, it can be cleaned using proprietary products with a PH level of 10 or below.
WHY VENTILFLEX25 IS SUPERIOR TO OTHER KITCHEN EXTRACTOR LINING SYSTEMS
Compatible with all duct shapes – rectangular, triangular, circular and more
Non-combustible material
Food safe and free from hazardous materials
Corrosion resistant
Gas tight
Lightweight/high-strength
Variable diameters up to 1,000 mm
Single piece lengths of 50 m to 80 m + without joints
Compatible with all cleaning products of pH 10 or below
Can be painted without primer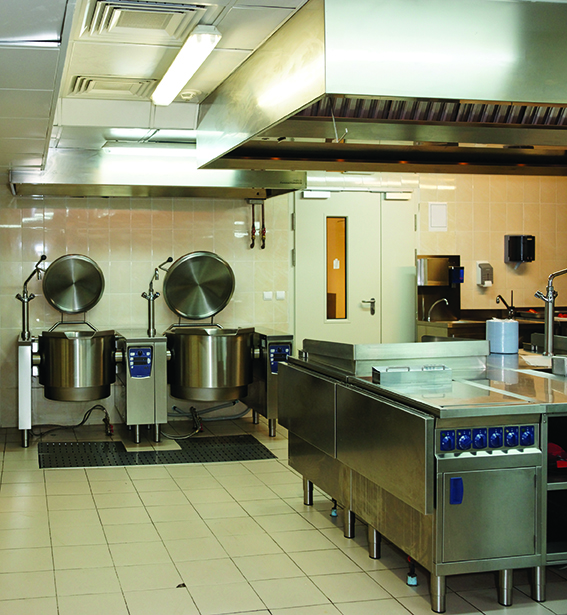 FAST INSTALLATION
VentilFlex25 is easier and less disruptive to install than other solutions. It is installed as one continuous lining, which moulds to the duct to make a waterproof and airtight liner – ideal for kitchen extractors. The duct lining is smooth and easy to clean, and can be accessed at either end. Installation is completed in a matter of hours and the system can be used straightaway, minimising disruption for busy kitchens.
OUR ACCREDITED INSTALLATION PARTNERS
Our accredited Kompozit'All UK VentilFlex25 installers are carefully chosen for their ability to offer a fast and efficient service to end-users. Each business is a specialist in their field and undergoes extensive manufacturer training to ensure installations are completed within budget and the agreed timescale. Each year our installers undertake updated training and new certification to ensure they remain up-to-date with our latest innovations.
TECHNICAL EXPERTISE
Installers have access to our expert technical support department for advice on solutions to the most demanding projects. End-users also benefit from our expertise, with online and telephone after sales care available, plus a range of technical brochures free to download. To find out more, please call +44 (0) 1622 71 73 74 or +44 (0) 1622 37 07 70